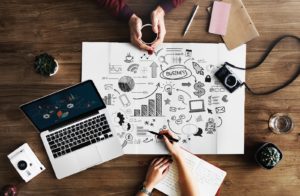 Deadline:
August 15
Description:
"Our scholarship aims to promote the education of students with a passion for Science, Technology, Engineering and Math by offering a financial award toward their studies…we have opened up this award to those who have a great interest and skill in STEM, whatever their major may be. Undergraduate and Graduate applicants will need to explore Science, Technology, Engineering and Mathematics and their relationship to modern business success in a well-written essay to be considered for this award. They should also consider their own experience and express how they will use their passion to promote their future."
Eligibility:
All applicants must be enrolled, or planning to be enrolled, as a full-time student at an accredited US college or university for the semester that they are applying to receive the scholarship.
No minimum GPA required.
No specific Major required.
Domestic, international, and undocumented students may apply.
A passion for STEM & Business.
How to Apply: