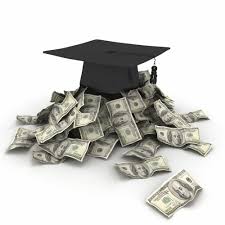 Deadline:
July 1, 2021
…
…
…
…
…
Description:
SuperMoney's mission is to help everyone reach their financial goals. Founded in 2019, SuperMoney's Financial Literacy Scholarship seeks to celebrate students who share our same mission. Our scholarship program awards $2,500 a year to a student who wants to help Americans improve their financial wellness through continued education.

Apply for SuperMoney's Financial Literacy Scholarship
Eligibility:
To qualify students must:
Be enrolled full-time in high school as a senior or be a part-time or full-time student in a college, graduate school, trade school, or coding boot camp.
Have an overall average GPA of at least 3.0.
Be a citizen or permanent resident of the United States.
Upload an unofficial transcript or an enrollment verification document.
Submit a 400- to 600-word essay on the prompt specified.
How to Apply: