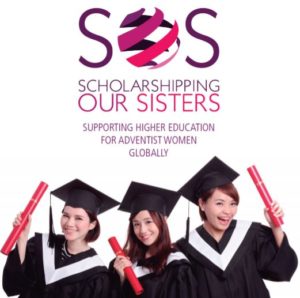 Deadline:
October 15
Description:
"The General Conference Women's Ministries scholarship program is established to give scholarships to women who are committed to serving the mission of the Seventh-day Adventist Church who would otherwise be unable to afford a Christian education."
,
Eligibility:
Any woman who is enrolled in a Seventh-day Adventist college in the North American Division (if from outside NAD, has a green card).
Applicants must hold a current GPA of at least 3.0
Scholarships are awarded to undergraduate students only.
Primary consideration will be given to women in their last two years of undergraduate study.
Scholarships are awarded based on need, ability, and the recipient's determination to improve herself.
How to Apply:
Send your application to:
Carmen F. Griffith
777 S Burleson Blvd
Burleson, TX 76028
817-721-8906
cgriffith@swuc.org